What Color
Is Your Diet
Review
by George Pierce





Advertisement:


What Color Is Your Diet is written by David Heber, MD. Dr, Heber feels that most of us are not eating enough fruits and vegetables. He says that eating a wide variety of fruits and vegetable will improve our health and aid weight loss. His color system helps us to add more fruits and vegetable to our diet.

How Does It Work?

The diet has seven color categories:

Orange includes carrots, cantaloupe, apricots, winter squash, and mangoes.

Orange - yellow includes tangerines, oranges, nectarines, peaches and papaya.

Yellow -green includes corn, mustard, spinach, collard, peas, honeydew melon, avocado. and turnip greens.

Green includes kale, bok choy, brussel sprouts and broccoli.

White - green includes pears, celery, endive, chives, white wine, garlic and onions.

Red includes watermelon, pink grapefruit, and tomatoes.


Don't Skip Breakfast To Lose Weight ~ Dr. David Heber.

What can you eat?

Fruits
Vegetables
Fiber (seeds, beans)
Lean Protein
Healthy Fats
Whole grains
Herbs
Spices

What you cannot eat:

Butter
Margarine
Trans fats
Egg yolks
Low nutrition foods (candy, sweets)
Hit fat red meat
Farmed fish
Full fat baked goods

Advertisement: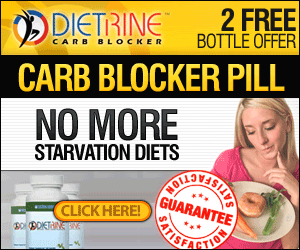 Does It Work?

Although there is no clinical evidence to confirm that a colorful diet works, filling your plate with fruits and vegetables should help you to lose weight.

Vegan or Vegetarian?

You can easily modify the diet for vegan or vegetarian.

Gluten Free?

This diet can be adjusted to be a gluten free diet, just read the labels.

Recipes:

You will find recipes in the diet book and the What Color Is Your Smoothie book has some great smoothie ideas. Most healthy recipes should fit the diet guidelines or may be adapted, so running out of delicious recipes is not a problem.

Food Cost:

Your shopping may change in order to stay within the color guidelines, but your food cost should not change.

Advertisement:



Exercise:

Dr. Heber suggests a goal of 10,000 steps daily. In addition, he recommends adding weight training and cardio.

Difficulty:

The level of difficulty is about medium. If your eating habits are poor, then this diet will be more difficult, if your eating habits are good, then you will find this diet to be easier.

Meetings?

There are no in person meetings. Support is always a plus when losing weight. Click here for a list of online weight loss communities and forums.

Advertisement:
Puerto Vallarta Beach Resort


Positives:

Healthy eating
A colorful plate is more nutritionally balanced
Reduces fat, empty calories, sugar, and salt.
Lose weight
High in fiber
Lower your risk of diabetes, high cholesterol, heart disease, high blood pressure, and some cancers.
Feel better
Look better
More energy
The diet is straight forward and relatively easy to follow, just get rid of the junk and stock up on the recommended foods.

Advertisement:



Negatives:

Food Planning
Food Preparation
If planning, preparation and cooking are not your thing, this diet may not be a good fit.
There are certain foods that are not included which may be a problem for some people.



Conclusion:

While I am not a big fan of diets that exclude certain foods, I am a fan of this diet. It is healthy and one that can be maintained, so it will serve you both short term and long term. I give the diet two thumbs up and suggest that you consider adding it to your list of weight loss options.

Thank you for reading, my friends. I wish you success on your weight loss journey.
Rooting for you,
George Pierce
Win At Losing Weight Founder

Advertisement:

Clickbank Ads