Protein
Power
Diet
Review

By George Pierce
Advertisement:





The Protein Power Diet

is a New York Times best selling diet book.



In fact, it stayed on the best seller list for over a year. The book is written by Doctors Michael and Mary Eades.





How does the diet work?



The diet is a low carb high protein diet. The diet is based on our paleolithic past and resembles what paleolithic man would have eaten. It focuses on knowing the amount of carbs in every food.
Your carb intake will be about 30-60g per day. Your protein intake will range form about 100-120g per day. The diet's goal is to restore your health. This is accomplished by avoiding most processed foods.

The theory behind the weight loss is that lower insulin levels and lower carbs will lead to weight loss. The diet claims that if you lower your carbohydrate intake and rely on protein and some fats in your diet, your insulin level will be lower. According to the Eades, a lower insulin level will bring about a loss in weight.

High insulin levels are thought to be responsible for turning fat in your diet into body fat. It is also considered to raise cholesterol levels and fluid retention.

The diet is all about carbs, so carb counting will be involved. See free resources below for help in counting carbs.

Advertisement: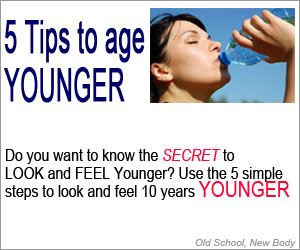 What Can You Eat?



You food choices will focus on the following:

Veggies:

Veggies include leafy green vegetables, broccoli, peppers, tomatoes, cucumber, green beans, mushrooms, zucchini, and eggplant.

Fiber:

The diet recommends 25 grams of fiber daily.



Fats:

Healthy fats, avocado, nut and olive oil, and butter.

Protein:

Poultry, red meat, fish, eggs, low fat cheeses and tofu.

Diet sodas are allowed as well as artificial sweeteners, but in moderation. A glass of wine or light beer is also allowed. A vitamin supplement is recommended, one that has 90 milligrams of Potassium.

Restricted foods include bread, pasta, cereals, refined sugars, and large portions of fruit.



Advertisement:





Sample Menu



Breakfast:



1 poached egg, toast with butter and a one-ounce breakfast sausage, and coffee or tea

Lunch:



3 oz. of tuna and 1/2 boiled egg, seasoned with mustard and low-fat mayonnaise, a limited amount of pita bread, lettuce, tomato, bean sprouts, pickles, olives, green onion, and sunflower seeds

Dinner:



4 oz. of grilled salmon with a cup of zucchini and 1/2 tablespoon of butter, a mixed green salad with an oil and vinegar dressing, and 4 ounces of white wine

Snacks:



Snacks might include options such as two ounces of Gouda cheese and a large orange



Exercise:



The diet promotes exercise and suggests resistance training.

Advertisement:





Meetings:



There are no in person meeting, but the Protein Power website has a forum.

Vegan or Vegetarian?

Yes, you can adapt this diet to work, but vegans would be very limited on protein.



Cost:



Your cost should not change.



How Difficult?



Medium for the short term. Since a number of foods are cut from this diet, long term difficulty may be high for some people.



Does It Work?



Yes. High protein diets help you to lose weight by helping you to feel fuller longer. Restricting carbs make weight loss even more likely.

Advertisement:





Positives:



Lose weight
Less hunger than some diets
Look and feel better
Less risk of cardio vascular diseases
More energy
Better health
More level and lower blood sugar



Negatives:



High protein can lead to stress on the kidneys
Some experts feel that the diet lacks in Vitamin D and calcium which could lead to osteoporosis
The allowance of saturated fats could contribute to heart disease
No sweets
No baked goods
Long term is difficult.
Meal planning
Food preparation
Carb counting

Advertisement:
Click Me!


Gravity Recliner For Your Back!
Click the recliner to learn more...



Conclusion:



Dietitian Bonnie J. Brehm, PhD, professor in the college of nursing at the University of Cincinnati, Ohio says "For the long-term, a diet moderately increased in protein and modestly restricted in carbohydrate and fat, particularly saturated fat, will have a beneficial outcome." I agree that a more moderate approach should make it easier for the dieter to stay on the diet. Low carb diets do work, if low carb is the direction that you feel is best for you, then consider adding the Protein Power diet to your list of weight loss options. I believe that for most people this diet will be difficult to stick with, so I do not recommend it for most dieters.

FYI:

This diet is lower in folate. Women need folate, supplementing folate may be necessary..





Free Resources:



Free Carb Counter by Atkins is a free download in pdf. format and will give you a rather complete overview.

https://files.atkins.com/1501_CarbCounter_Online.pdf

Google Play offers a highly rated (4.5 stars out of 5) free app, VirtuaGym Food. This app will help you to keep track of carbs and calories and fat and more. https://play.google.com/store/apps/details?id=digifit.virtuagym.foodtracker&hl=en

Thank you for reading, my friends. I wish you success on your weight loss journey.

Kindest regards,
George Pierce
Founder Win At Losing Weight



Big bones, some cats have big bones.

Advertisement:


Save Your Back!