The O2 Diet

by Keri Glassman is a 32 day plan. According to Keri, a registered dietitian, the O2 Diet will give you more energy, slow the aging process, and help you to lose weight. In addition, Keri says that the diet will allow you to do this without having to count calories or sacrifice taste.



How does the O2 Diet work?



The diet is based on the Oxygen Radical Absorbance Capacity (ORAC) scale. This scale was developed by the USDA and reflects how well foods protect us against free radicals. Free radicals are responsible for issues such as aging, heart disease, and many cancers. Research has shown that foods that are high on the ORAC scale such as fruits, vegetables, and healthy fats help the body to rid itself of free radicals, A diet that is high in antioxidants is considered to help us with better memory and cognition, better skin, weight loss, preventing heart disease and cancer.


The O2 Diet on CBS TV with Keri Glassman. O2 Diet Video, Anti-Inflammation diet

The diet begins with a 4 day cleanse (Phase 1). In Phase 1, you will have a 50,000 ORAC point allowance, low calories, and drink water and green tea. The cleanse is followed by a 4 week diet. The diet focuses on eating whole and natural foods while eliminating foods that have little nutritional content and foods that are processed.

Sample O2 diet four day cleanse.



Breakfast:
One egg complete with yolk and three more eggs without the yolk. Rather than water, drink lemon mixed in water, also green tea.

Snack:
A piece of apple.



Lunch;
Four ounces of fish, spinach dipped in vinegar, eight pecan nuts, a glass of water mixed with lemon.



Snack:
Steamed artichoke and green tea.



Advertisement: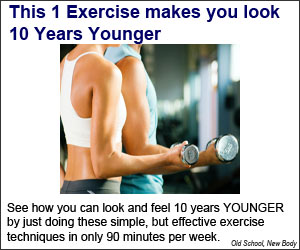 Phase 2:

You have 30,000 ORAC points daily, watch your portions, and eat a lot of fruits and vegetables. Phase 2 lasts for two weeks.



Phase 3:

In phase 3 you are allowed to add an indulgence per week. Phase 3 lasts 2 weeks.

Phase 4:

Phase 4 is your ongoing maintenance stage. You will stay with the Phase 3 guidelines adding one more indulgence a week and one more high ORAC food per day.

During Phase 1 and Phase 2, you cannot have alcohol. During Phase 3 and Phase 4, you can add alcohol in moderation as one of your indulgences.

Advertisement:





Sample O2 Diet Meal Plan after the four day cleanse:



Breakfast:
8 pecans, six oz. slim yogurt, a peach and cinnamon.

Snack:
Celery with almond butter.

Lunch: indulge


Cob salad.



Snack:


1/2 cup of blueberries, 2 ounces of pomegranate juice and 6 ounces of slim yogurt.



Dinner:
Salmon in raspberry sauce.





What you can eat:



Whole natural foods in their raw state is the focus. These include:

Fresh vegetables
Fish
Green tea
Eggs
Spices
Lean meats, such as chicken, turkey, and more
Berries
Yogurt
Nut butters

Advertisement:
It's your Body make Slim and Fit, at InstaSlim.com. Shop now!




What you cannot eat or should avoid:



Sweets, cookies, cakes, and other baked goods
Fried foods
Sugar-free foods
Fat-free foods
Fast foods
Processed foods, especially pre-packaged foods
Trans fats
Added sugars
Processed meats

Instead of counting calories, the diet is based on ORAC points and recommends a daily goal of 30,000 ORAC points. The book spells out the details and lists foods that have the highest ORAC points to make calculation easier.

The O2 Diet includes help with eating out, meals on the go, and portion control. Recipes, sample daily menus, and snack suggestions are also provided.

Advertisement:





Does the O2 Diet work?



Yes, you should lose weight because you are lowering your caloric intake.



Level of difficulty:



During the cleanse, your level of difficulty is high, after the cleanse, medium. The diet gets easier as you go.



Meetings:



No meetings. Although you are on your own, you can easily find online support,

click here

for our list of 22 online weight loss forums and communities.



Cost:



Your grocery bill may go up a little due to whole natural organic foods.

Advertisement:





Exercise:



Regular exercise is encouraged. Glassman recommends 2 1/2 hours of exercise per week. This is in line what what the experts suggest.

Although some experts feel that the O2 diet is too low in calories to be sustained, many others support the diet and its healthy lifestyle.





FYI:



The ORAC Scale is a tool to measure how rich a food is in antioxidants. The USDA removed the ORAC table from its site due to concerns that it was misused or misunderstood. The claim that high ORAC foods will give you more energy, defer aging, and help you to lose weight are NOT backed by scientific research or studies. In defense of the O2 Diet, it is loaded with healthy fruits and vegetables and low in calories. This combination adds up to a healthy diet and weight loss. The diet should also act as an anti-inflammation diet.

Advertisement:
Try eMeals Free for 14 Days




Positives:



Lose weight
Healthy eating
Nutritious
Short term and long term weight loss
Great recipes and tips
Prevent diseases
Delay aging
Look better
Feel better
More energy
May help prevent diabetes
May help prevent heart disease.
May lower your cholesterol.



Negatives;



The four day cleanse is difficult
The Os Diet is similar to many diets that promote fresh organic whole and natural foods.
Meal planning
Meal preparation
No packaged foods

Advertisement:





Conclusion:



The O2 Diet is healthy and has long term potential. The diet is not easy but the ORAC scale may help make it easier than some of the other diets that are similar. I give it a thumbs up, but recommend it only to those who are adventurous enough to endure the four day cleanse.



Thank you for reading, my friends. I wish you success on your weight loss journey.



Kind regards,
George Pierce
Win At Losing Weight Founder




A new you in 21 days!

Learn more....