Topamax
Review
by George Pierce

Advertisement:




General Information about Topamax:



Topamax

(Topomax, topiramate) is

NOT

approved by the FDA for weight loss.



Topamax

is a prescription drug that is usually prescribed for epilepsy or migraine head aches. It seems to be quite effective for some users and virtually useless for others. Topamax has been noticed to reduce appetite and thus cause weight loss. Some patients on Topamax lose weight as a side effect, so some Doctors have prescribed Topamax as an "off label" weight loss alternative. An "off label" use is one that is not what the prescription is intended to treat and a use that is therefore not approved by the FDA. Some patients will lose weight with Topamax and some will not.




Side Effects of Topamax:



If you and your Doctor are considering Topamax as a weight loss alternative, please read!



Weight loss is a side effect of about 16% of Topamax patients,
thus about 84% DID NOT lose weight on Topamax.

Some of the side effects that you may experience with Topamax are:

Dizziness
Drowsiness
Fatigue
Sensations such as tingling or burning
Nervousness
Slowing of mental faculties
Loss of coordination
Confusion


Change in taste
Nausea
Loss of concentration


Respiratory infection
Weight loss
Loss of appetite
Loss of Memory
Diarrhea
Anxiousness
Insomnia
Change in walking (change in gait)
Sinus Infection
Speech problems
Reduced sense of touch
Sore throat
Viral infection
Mood problems
Sexual side effect (erectile dysfunction)
Back pain
Stomach pain
Weakness
Dry Mouth
Hemorrhoids
Acne
Premature ejaculation
Sun sensitivity
Blurred vision
Ear infection
Gastro-intestinal reflux disease
Bladder infection
Hot flashes
Bladder infection
Lower sex drive

Advertisement:





Even more serious side effects are:



Kidney stones
Low blood pressure
High blood pressure
Chest pain


Depression
Difficulty with breathing
Hallucinations
Paranoia
Blood clots
Fainting
Vision problems and/or eye pain
Rapid breathing
Suicidal thoughts
Hypoglycemia or diabetes
Allergic reactions such as rash, hives, itching, swelling, wheezing or breathing or swallowing problems.


Before taking Topamax:



To be sure that it is safe for you to take Topamax, tell your doctor if you have:
diabetes, or a history of metabolic acidosis

glaucoma or other eye problems

severe breathing problems

kidney disease, a history of kidney stones, or if you are on dialysis

liver disease

a history of mood problems, depression, or suicidal thoughts or actions;

a growth disorder

osteoporosis, osteomalacia

diarrhea

if you take lithium
Avoid Topamax while pregnant:



Taking Topamax during pregnancy may increase the risk of cleft lip and/or cleft palate in your newborn.
Note:
If you experience any side effects, be sure to inform your health care provider...if you experience any of the more serious side effects, notify your health care provider immediately!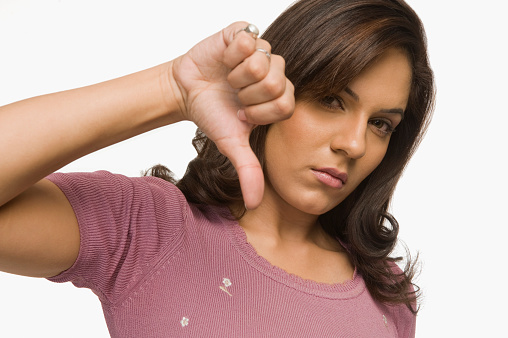 In conclusion:
The reasons why Topamax reduces appetite and promotes weight loss in some people is not known. The side effects are numerous and some are serious. You and your health care provider should have good reasons for considering Topamax for weight loss. Based on the potential side effects and the fact that only one in six realize any weight loss benefit, I give Topamax two thumbs down.



FYI:
More food for thought: it is not known why, but some Topamax patients have few or no side effects, while some Topamax patients, unfortunately, have serious side effects.
Topamax can make birth control pills less effective.
Although there seems to be no way to determine what, if any, side effects that you may experience, be careful and aware and communicative (with your health care provider) regarding any side effects. Do not forget that one of the side effects, which is weight loss, is only experienced in about

16% of Topamax users.



Avoiding Topamax for weight loss may be your best advice.

Thank you for reading, my friends, I wish you success on your weight loss journey.

Kindest regards,
George Pierce
Founder Win At Losing Weight

Advertisement: