The Kind Diet Review



by George Pierce
Advertisement



The Kind Diet:



A Simple Guide to Feeling Great, Losing Weight, and Saving the Planet

The Kind Diet is a creation of Alicia Silverstone. In the Kind Diet, Alicia helps you go vegan. You will lose weight, look better, feel better, ad improve your health.

Alicia's Kind Diet is really more of a how to go vegan and cookbook, rather than a weight loss regimen. Alicia does say that you will lose weight with her diet, especially when you follow her super hero plan which bans packaged foods.

In the Kind Diet, she shows that not eating meat or dairy is is not a sentencing yourself to a diet of hunger and want. The Kind Diet includes delicious recipes and even deserts.



Alicia understands that changing your eating habits is a process. She also know that we each progress at our own speed. Three different levels are included.



The Three Levels:



Flirt: This phase allows for a gradual transition to vegan.

Go Vegan: This phase is a vegan lifestyle.

Super Hero: This Phase is unprocessed vegetables, fruits, nut, and sweets.

What you can eat and not eat?

Your goal is a diet of only organic, vegan diet, free of meat, dairy, white sugar and processed food, but you can take it a step at a time.

Advertisement:
It's your Body make Slim and Fit, at InstaSlim.com. Shop now!




Kind Diet Sample Recipes:



Alicia's Toasted Nori Burritos



1 umeboshi plum


1 cup cooked brown rice (leftover is great)


2 sheets toasted nori


2 romaine lettuce leaves


1 avocado, sliced


1 apple, sliced


4 fresh basil leaves


Leaves from 6 cilantro sprigs


Leftover cooked kale or salad greens



Tear the umeboshi plum into little pieces and discard the pit. Place half the rice on each sheet of nori and top with the remaining ingredients. Roll the nori into a cone shape around the filling; if it's rolled tightly, you can seal the edges by wetting your finger to dampen the edges of the nori.

Note: Serve a half sheet of nori at dinner to use as a wrapper for any leftovers or food that might need refreshing. Nori makes everything taste great!



Serves 2



Advertisement:
Try eMeals Free for 14 Days


Alicia's Chocolate Peanut Butter Cups

1/2 c Earth Balance natural spread (dairy-free butter)
3/4 c crunchy peanut butter (preferably natural, unsweetened, and unsalted)
3/4 c graham cracker crumbs or 10 graham cracker squares, crushed
1/4 c maple sugar or other granulated sweetener
1 c grain-sweetened nondairy chocolate or carob chips
1/4 c soy, rice, or nut milk
1/4 c chopped pecans, almonds, or peanuts

Line a 12-cup muffin tin with paper liners. Set the tin aside.

Melt the butter in a small saucepan over medium heat. Stir in the peanut butter, graham cracker crumbs, and maple sugar; mix well. Remove the mixture from the heat. Divide mixture evenly (about 2 tablespoons per cup) among the muffin cups.

Combine the chocolate and milk in another pan. Stir over medium heat until the chocolate has melted. Spoon the chocolate evenly over the peanut butter mixture. Top with chopped nuts. Place in the refrigerator to set for at least 2 hours before serving.

Makes 12

Advertisement:

KetoPrime




Exercise:



The Kind Diet promotes physical activity, preferably an activity that you enjoy doing.

Difficulty: Medium to Hard.

If you have never tried vegan before, the diet includes help and advice along with cooking ideas and recipes.



Cost: Your grocery bill may go up since your focus will be on organic and fresh.

Gluten Free? Some gluten free recipes are included.

FYI: I believe most experts feel that vegan diets are considered to be lacking in certain nutrients, especially iron, vitamin B12, and folate, so a supplement is a good idea.



Positives:



Healthy diet
Lose Weight
Look Better
More Energy
Feel Better
May prevent heart attack and heart disease
May prevent diabetes
Lower blood pressure
Lower cholesterol
Vegans age more slowly
Vegans live longer

Advertisement:
Puerto Vallarta Beach Resort




Negatives:



No meat


No dairy
Planning and preparing meals
No packaged foods
No sugar
No meetings. Although there are no meeting, you have many online support options. Click here

for our list of 22 online Weight Loss Forums and Communities. Kind Life is a website by Alicia where you will find recipes and articles.
The Kind Diet is difficult for most people.

Advertisement:
Start Your Diet Today and save now with doctor-designed, chef-prepared and weight loss program at BistroMD.com.




Conclusion:



The Kind Diet is a healthy vegan diet which will help you to lose weight along with many other benefits, including adding years to your life. I give the Kind Diet two thumbs up,

but I do not recommend it for most people.





Unless you are vegan minded, any diet that means giving up complete food groups is difficult for most people.



On the other hand, if you have been considering vegan, this diet may help you to make the transition. You might also be interested in looking at the

flexitarian diet, a flexible vegan diet.

Thank you for reading, my friends. I wish you success on your weight loss journey.

Kind regards,
George Pierce
Founder Win At Losing Weight




Advertisement: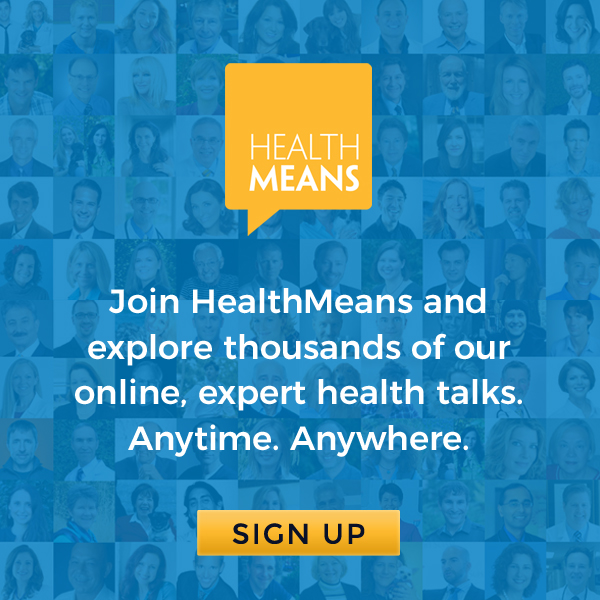 By Mark Coggins - Uploaded to Flickr as Alicia Silverstone, CC BY 2.0, Link

Meet the Author, Alicia Silverstone.



Alicia Silverstone is probably best known as an actress. In 1993, she made her film debut in The Crush. Some of her other movies have been Clueless, Batman and Robin where she was Bat Girl.

In the short lived TV series, Miss Match, she received a Golden Globe Award nomination for Best Actress.


Alicia Silverstone: "In The Kind Diet" | Talks at Google

Her list of TV, film, and theater roles is staggering. (See Wikipedia). She is also a vegan and animal right activist.

She has authored two books on nutrition, The Kind Diet and The Kind Man

Advertisement