Win At Losing Weight!
The reason why most people fail at losing weight is that they are not aware of a few important details. These weight loss details are easy enough for anyone to grasp. The problem, however, is that you cannot take care of these necessary details if you do not know what they are. No one has ever taught you the basic weight loss skills that help you to succeed. Virtually all weight loss plans, programs, and books omit teaching the strategies, techniques, and secrets that will empower you to WIN at losing weight.
Weight loss is MORE than diet and exercise! There is another area of weight loss, a third area.
This third area is why our website has come into existence and why the name of our site is WIN At Losing Weight.
Our website has one goal and that is to help you to lose weight permanently.
If long term weight loss is your goal, then consider combining our free membership, which includes (along with many perks) an ecourse that covers the weight loss skills, the match making skills, the motivational skills, the attraction skills, and more, that you will need to win at losing weight.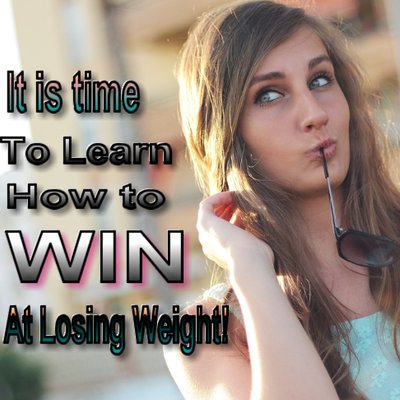 Membership is totally optional.
If you decide not to join us, that is fine. You can still benefit from our reviews and resources. The tabs above will give you free access.
If you decide to join us, you will find that your member area, will provide you with added help, private pages, a free library, free tools, and more.
You will also find 'The Five Crucial Factors'. There are Five Factors that are required to succeed at long term weight loss. Miss out on just one and you will fail. Knowing these factors helps you to start off on the right foot, which is so important.
When you combine the content of our website and the help and training that you receive as a free member, you will finally have a real shot at winning at losing weight! Allow us to help you with what others do not teach. You no longer need to miss out.
Before you begin, our question for you is simple:
Are you ready to lose weight?
If your answer is no, then you are not going to succeed. No is OK, simply bookmark our site and return at a better time.
If you are not sure, click here, we have a quick test that might help you.
If your answer is YES, congratulations, and we urge you to join us now, so we can help you to WIN at losing weight permanently!
George Pierce
Win At Losing Weight Founder
PS. Thanks again for visiting, I wish you success on your weight loss journey.